One of the professional dating experts Plenty of Fish compares to OkCupid. They were originally international dating websites before smartphone apps became the norm. It can be said that these two services are the oldest online dating platforms. The forums are filled with different opinions about these two top apps with different ratings.
Advantages & Disadvantages
Advantages
| OkCupid | POF |
| --- | --- |
| Free use of basic functions | Availability of free features |
| Profile Questions and Answers -learn a lot about a person by reading their answers | Premium upgrade options are available |
| Clear profile design | Large member base |
| More photos – add ten photos to your profile and connect your profile to Instagram | Find people nearby |
| Good image quality | Swipe – you can swipe and stop at the right candidate |
| No fake accounts | See who viewed your profile for free |
| Fast registration process through Facebook | Well-understood interface |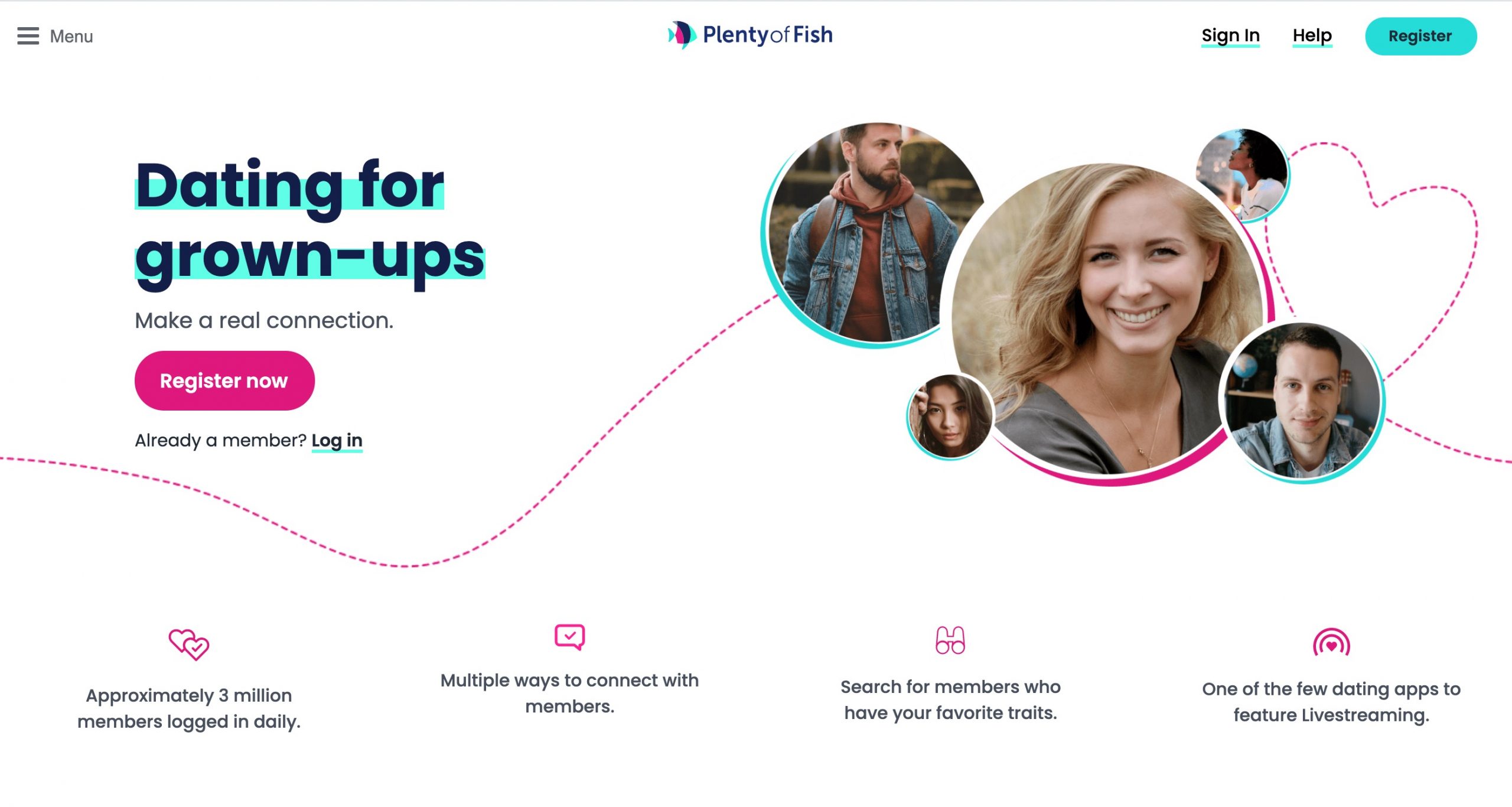 OkCupid compares to Plenty of Fish were the top two offers that users used the most before dating apps skyrocketed in popularity. POF and OkCupid have grown in popularity over the years. Both apps have also seen a lot of changes which have replaced some free features with paid upgrades.
Of the two applications, POF is definitely recommended. OkCupid was once a great dating app but now it has completely changed. If you are single and want to meet people, both apps are worth trying because the apps are free. If you don't see anyone in your area, you can simply delete your account.
POF accounts are verified by mobile phone number. POF requires its users to complete their profile details before allowing them to use the online platform's services. One of the advantages of the POF dating app is that it does not link profiles to any social network account. Thus, the dating experience is increased. Registration is free for all users. Standard free members can use the site's services after successful registration with the option to upgrade to premium plans (if they wish to access other special features). Most of them are young professionals who want to pass the time or see if the app can find a suitable date for them.
Disadvantages
| OkCupid | POF |
| --- | --- |
| Inability to see who viewed your profile for free | Less replies to messages |
| Some features are only available as an A-list upgrade | Navigation needs to be a little simple |
| Profiles of low quality | Fake profiles and bots |
| Design needs to be improved | Possible fraudsters |
| Annoying notifications | No option to hide a profile |
| Shrinking membership bases | Decline in popularity |
| Few worthy female candidates | Unable to remove already viewed profiles |
Features
| | OkCupid | POF |
| --- | --- | --- |
| Search Filter | ✅ | ✅ |
| Mobile Application | ✅ | ✅ |
| Swipe Selection Feature | ✅ | ✅ |
| Time Limit | ❌ | ❌ |
| Message Limit | ✅ | ✅ |
| Compatible with Android | ✅ | ✅ |
| Compatible with IOS | ✅ | ✅ |
OkCupid requires its users to disclose exactly what they are looking for on a dating site. Possible options are "short-term dates", "long-term dates", "acquaintances" and "new friends". Signing up for an account is very easy. Users only need to provide basic information such as name, location, email address, and birthday. If users want to skip all of this, they can sign up through Facebook's sync offering. Is OkCupid better than POF? Today we will cover this issue in more detail.
Marriage Statistics
| OkCupid | POF |
| --- | --- |
| More than 40% of newlyweds – a good option for daily communication, long-term relationships and casual dates | at least 46% of newlyweds – an excellent choice for casual dating and marriage intentions as well |
Female Statistics
| OkCupid | POF |
| --- | --- |
| 35% of women | 40% of women |
Male Statistics
| OkCupid | POF |
| --- | --- |
| 65% of men | 60% of men |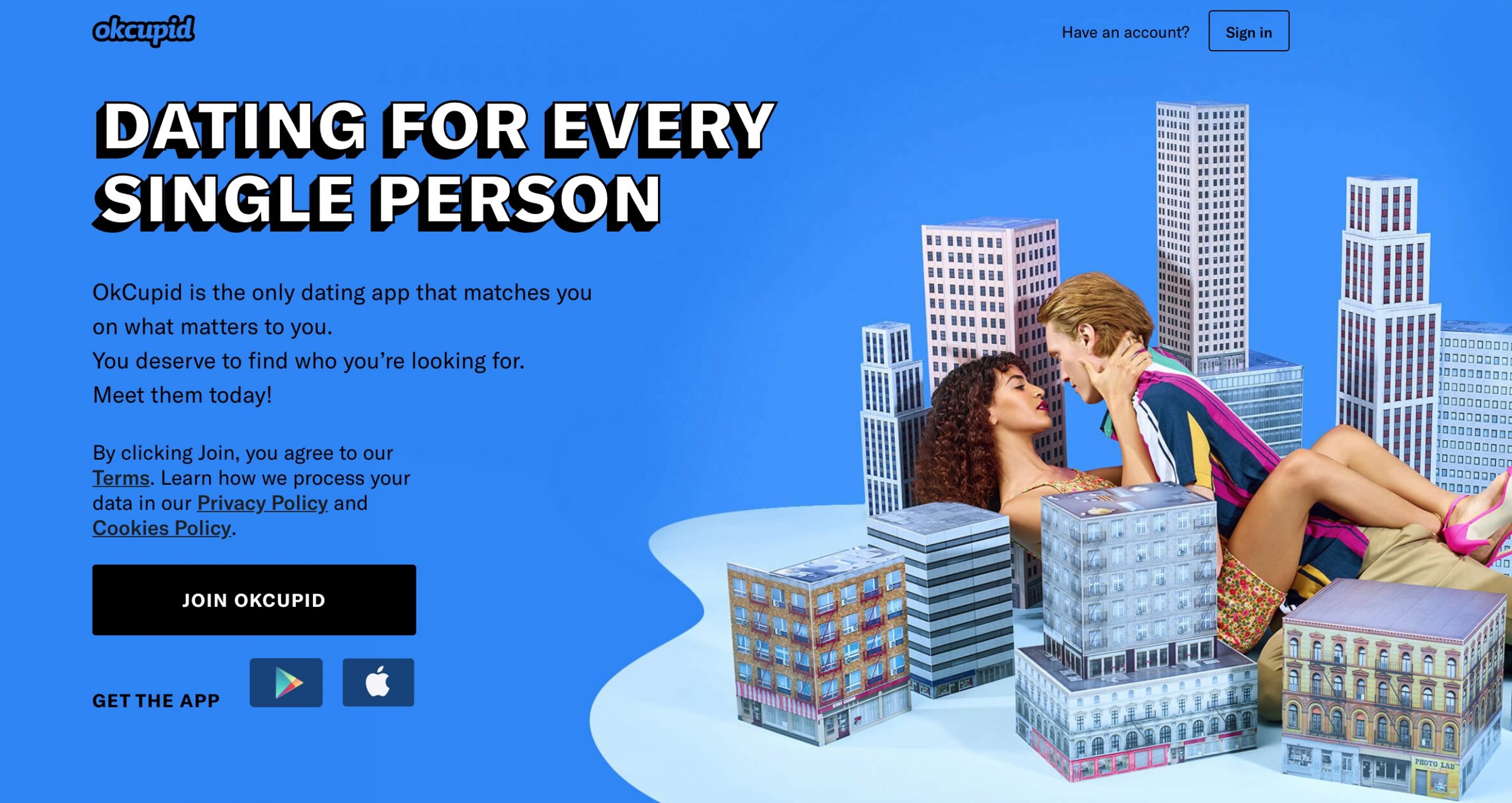 Price Range Comparison
OkCupid
Duration / Credits / Coins
Costs
Total
1 Week

/ Month

34.99 USD
34.99 USD
34.99 USD
1 Month

/ Month

23.33 USD
69.99 USD
23.33 USD
3 Months

/ Month

17.49 USD
104.94 USD
17.49 USD
POF
Duration / Credits / Coins
Costs
Total
2 Months

/ Month

19.35 USD
38.70 USD
19.35 USD
4 Months

/ Month

12.75 USD
51.00 USD
12.75 USD
8 Months

/ Month

10.18 USD
81.40 USD
10.18 USD
Age Range Comparison
Verdict: Is OkCupid Better Than POF?
Considering the key question: "Is POF better than OkCupid?" The following conclusions can be drawn: OkCupid is a good option for those who want to know more profile details of someone else's profile. This feature allows you to learn a lot about a potential partner before sending a private message. This is almost the only dating app with such a unique feature. Some of the questions are weird and personal. However, you can skip questions you don't want to answer to your unwanted interlocutor.
You can sign up for POF and OkCupid because both apps are free. They have access to send and receive messages with a decent users base. If you live in a major city, then you will be much more likely to find decent matches in your area. Based on the personal experience of real users, we recommend that you first try Plenty of Fish. All in all, this application has more active users.